Home Addition – Kitnersville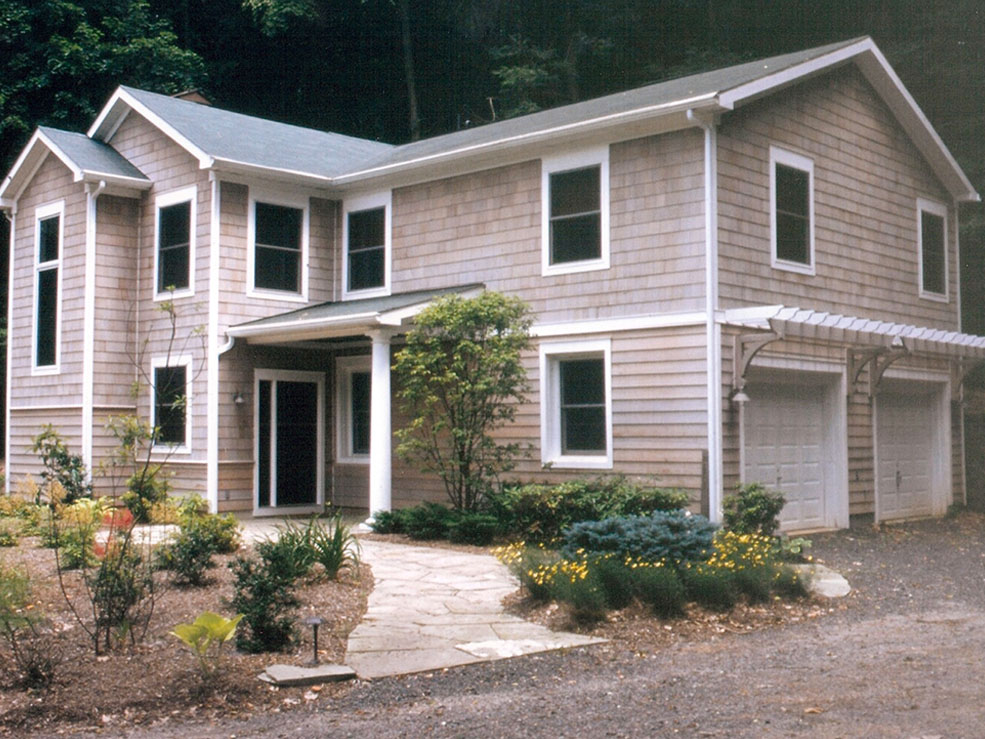 Before and After: This home renovation project began with a 3-year old modular home in Kitnersville, Bucks County that was mounted on top of a Superior Precast Foundation.
The home was sheathed in vinyl siding, and sited on an extreme incline – with ground level at the rear and 9 feet of foundation wall exposed on the front. The existing entry points consisted of a basic man door on the "basement" level at the far end of the driveway approach, plus side deck and rear doors up the embankment. None were convenient.
The homeowners wanted to give the house a more convenient and conventional entry, as well as more character and warmth. Despite several major challenges, we worked with the architect to incorporate a new addition that housed a new stairway, provided a more defined and convenient entry, created dramatic street presence, and opened up the interior on both levels for a better flow and furniture layout.