Barn Restoration – Doylestown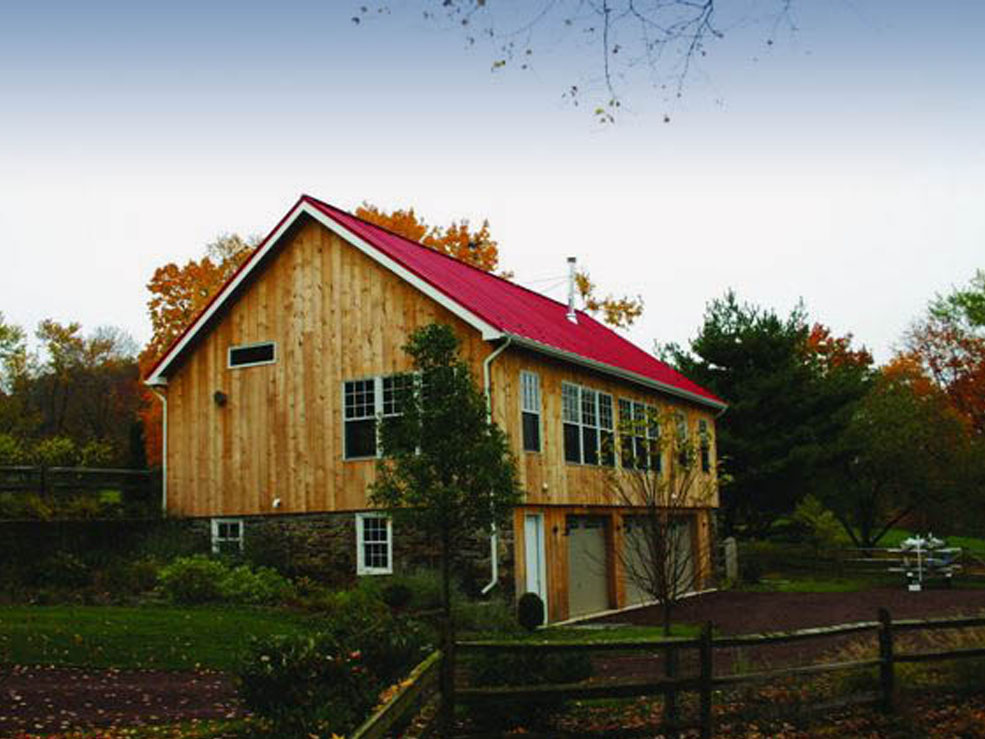 The original structure was a 200 year old Bucks County bank barn with a 50 year old renovation. The condition was unsafe and dilapidated.
In designing this pool/guest house, the clients wanted to gain bedroom and bathroom space for overnight guests, space to entertain in, a poolside kitchen and bathroom access, and a design that would accommodate their special furniture. It was important that the building's exterior be in harmony with its historic Bucks County surroundings, and echoes the look of an indigenous barn. On the lower level, they wished to maintain the three car garage and storage space that previously existed.
The new structure encompasses 1500 square feet of living space and maintains the three car garage below. It is used all season long for entertaining by the pool, and when the weather turns cool, the owners enjoy their new wood-burning stove in the rugged timber frame interior.
According to the owners: "The Pool House has hit the mark with both design and function".