Bath Room Remodel – Hunterdon County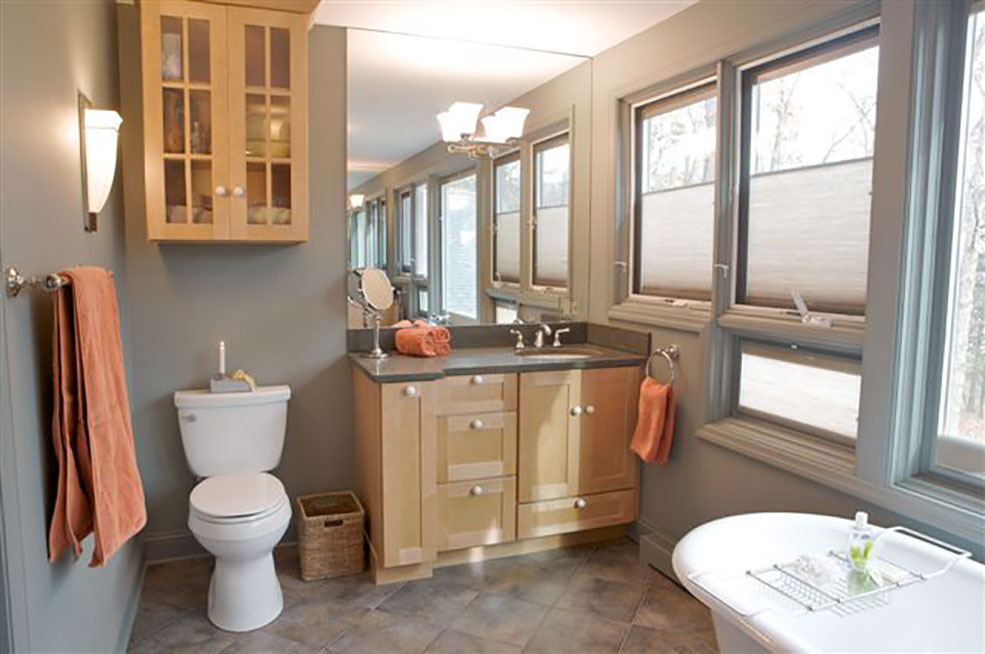 Before
The old Hunterdon County home's master bath crammed too much into a small space. Only a shower could fit in the tiny room.  Storage consisted of a combined linen/medicine closet. Though the client had a double sink lavatory, it was too small for two adults to use comfortably.
The décor was non-descript. Tile in the room offered no design accent. A small window took no advantage of the outdoor scenery, and its location on the house gave no natural lighting to the master bedroom beyond. Additionally, there was no exhaust fan in the bath, which caused wall paper and sheet rock to peel and deteriorate over the years of use.
After
The client wanted to enhance the overall bedroom and master bath suite. Absorbing the closet gave the additional space needed to unify the project design. The closet space was tripled in another location so that the clients ended up with much more storage than they began with.
The creative use of glass brings maximum light into the bath and the double pocket doors allow the east light and new views to flood into the master bedroom space beyond. Privacy is maintained with the windows' integrated pull up shades.
The separation of the lavatories gives both owners space with custom additional storage on the woman's side. The shower and soaking tub please both owners and add drama while their placement in the room adds new views to give a spa-like bathing experience.