Kitchen Remodel Bucks County Delaware River Canal House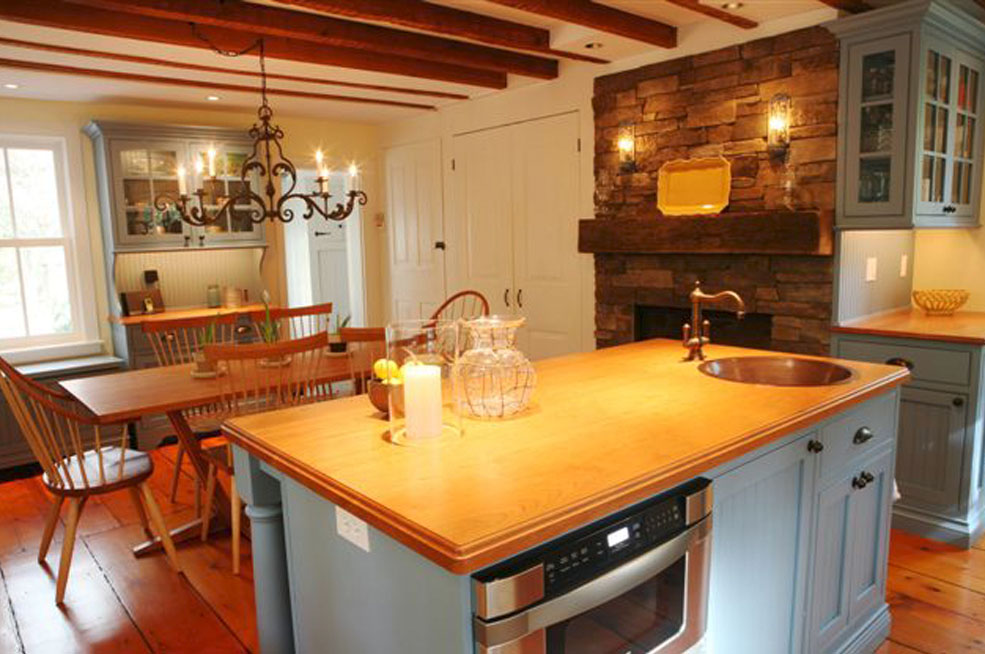 The owners of this 1830 Delaware River Canal house wished to update their 30-plus year old kitchen. The existing kitchen was functionally poor with little storage and inadequate heat. The owners contacted Billingham Built; Joseph Billingham General Contractor, Erwinna PA for this kitchen remodel and restoration.
Custom cabinetry supplied the client's storage, functionality and period décor requirements. Radiant under-floor heat and new windows provided comforting warmth for the room and the children playing on the floor. Finally, the gas fireplace provided additional warmth and ambiance.